■Lo Su-hua

Founded in 2001, TWL started its career as auto parts and aftermarket accessories trading company while entering the field of OEM of carbon fiber auto parts in 2012.

However, with many years of manufacturing experience, TWL found a problem that has existed so long in the carbon fiber auto parts industry–the prices in the carbon fiber auto parts' material are hugely different and the manufacturing technique and the quality were hugely uneven.

In a bid to solve such problems, thus, TWL decided to set up the RD center in Taiwan and build up its brand-TWL CARBON which led its company to change to an OBM from an OEM entity and devoted into the vacuum carbon fiber aero kits for Porsche all models from 2015 to now.

To leverage its quality, they began to transform the carbon fiber into the higher-end sports car such as Ferrari and McLaren. The goal of TWL is to meet the expectations of the guests, making clients feel that their car has been given a new life.

The traits of vacuum carbon fiber body kits are one-third to half lighter than wet carbon fiber products with high hardness, and durability, keeping the stability of driving, reducing the windage efficiently and looking aggressive on cars.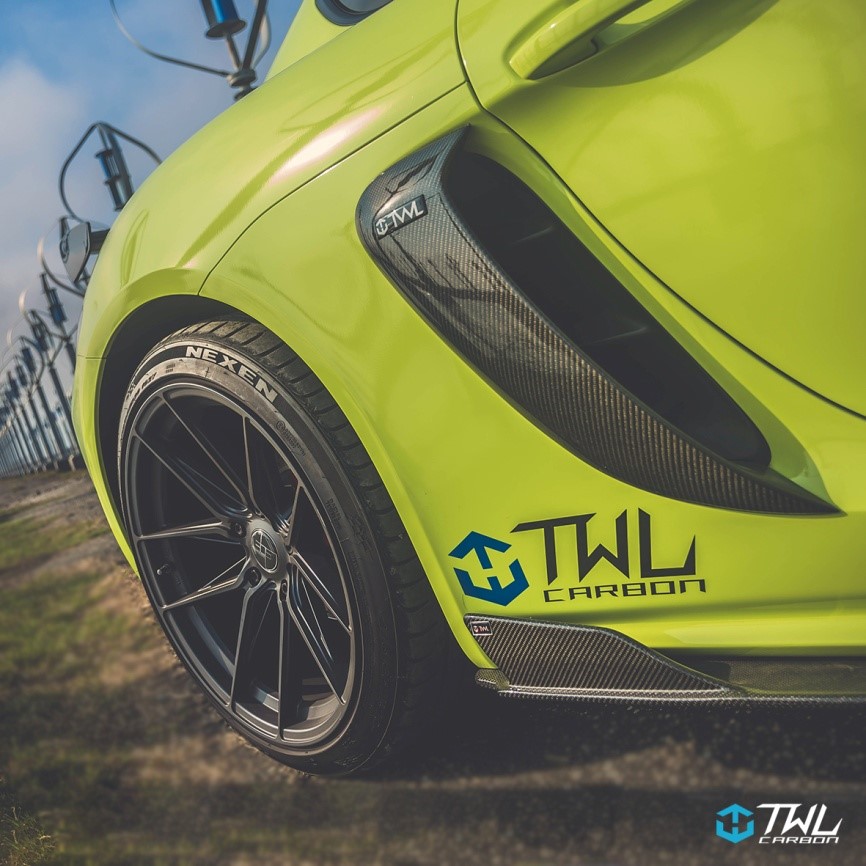 Vacuum Carbon Fiber Aero kits-super is extremely light with high hardness and high quality。
At present, our carbon fiber air force kit products are Porsche 987 981 718, and Ferrari 488, as well as the McLaren 540C 570S.
For more information about the latest products release announcement, please visit its official website www.twlcarbon.com, Facebook fan page Twl-Carbon, and Instagram account twlcarbon and contact via Email: twlcarbon@gmail.com