Investment Taiwan Office approved today (15) seven small and medium-sized enterprises to expand their investment by approximately 1.4 billion yuan for transformation and upgrading, including Taiwan Precision Gear Industry, Yangsteel Casting, Deyu Enterprise, Pujiakang Xingye, Xie Titanium Technology, Xinmei Industrial and Shangshang Hong company.
The Ministry of Economic Affairs pointed out that the "Small and Medium-sized Enterprises Accelerated Investment Action Plan" has held 26 joint reviews, and passed 128,7 small and medium-sized enterprises to invest about 54.7 billion yuan, bringing 5,459 employment opportunities. In total, the three major plans for investing in Taiwan have led 336 companies to invest about 860.3 billion yuan, creating 71,238 local employment opportunities, and more than 80 are pending in the pipeline.

The Ministry of Economy explained that Taiwan 's precision gear industry will invest nearly 200 million yuan to build a new intelligent factory in Taichung Fengyuan to produce industrial geared motors, high-precision servo gearboxes, and semiconductor wafer cleaning dedicated motors. It is expected to step out of the traditional motor industry The highly integrated and innovative road can bring 27 job opportunities to Taichung.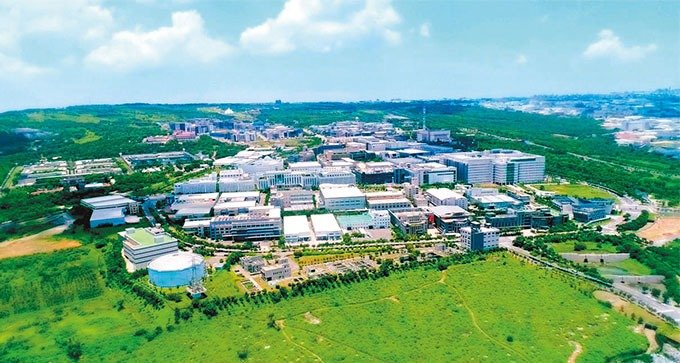 Photo courtesy of UDN
In consideration of insufficient production space, Yangsteel Casting will invest more than 400 million yuan to build a new plant in Zhangbin Industrial Zone to expand production capacity, and introduce intelligent automation processes to improve yield. At the same time, Yangsteel Casting intends to use this upgrade and transformation to improve the working environment and attract more young people to invest. In the future, it will also step into offshore fan castings and create 40 new employment opportunities in the country.
At the current stage, Deyu Enterprise will gradually expand the scale through the cooperation model with ODM and OEM of international manufacturers. It will invest 60 million yuan in Taichung Taiping new factory to purchase robotic arms, servo stamping machines and other automated production equipment to strengthen its competitiveness and continue to develop. A more aesthetic toolbox that will market its own brand, Kingsdale, to six new jobs in the country.
As the existing plant in Taichung is no longer sufficient to respond to highly competitive and customized needs, Pujia Kangxingye decided to invest more than 200 million yuan in the Chiayi Dapumei Industrial Zone to build a third factory, build a smart automation production line, and aim at the next generation of net Water appliances and assembly parts can bring about 46 local employment opportunities in Greater Chiayi.
Xie Titan Technology is currently 80% Japanese customers. In order to expand the high-value-added medical equipment and aerospace precision product production lines and stabilize the European and American markets, Xie Titanium will expand a new intelligent factory in Tainan Yongkang Industrial Zone to purchase high-end CNC precision Automated machinery such as lathe equipment and robotic arms will innovate and upgrade the traditional lathe processing industry. It is estimated that the investment will exceed 200 million yuan and bring about 11 domestic employment opportunities.
In order to meet the needs of trade war conversion business opportunities, Xinmei Industry will invest more than 100 million yuan in Nantou Xinmei's own industrial zone to build new factories, import automation equipment, and achieve a competitive advantage in expanding new international markets through transition to a high-tech threshold process , Can bring 7 domestic job opportunities.
Shanghong is optimistic about the development of photosensitive solder masks in high-end communications, automotive, medical, and IC substrates. In addition to the urgent need for high-frequency and cooling functions in the subsequent 5G communications industry, it is estimated that investment of more than 87 million yuan will bring about 20 domestic jobs To build a 5G key material intelligent production line in stages, to produce 5G high-frequency solder mask materials, 5G mobile phone base stations and high-end server notebook heat dissipation materials.